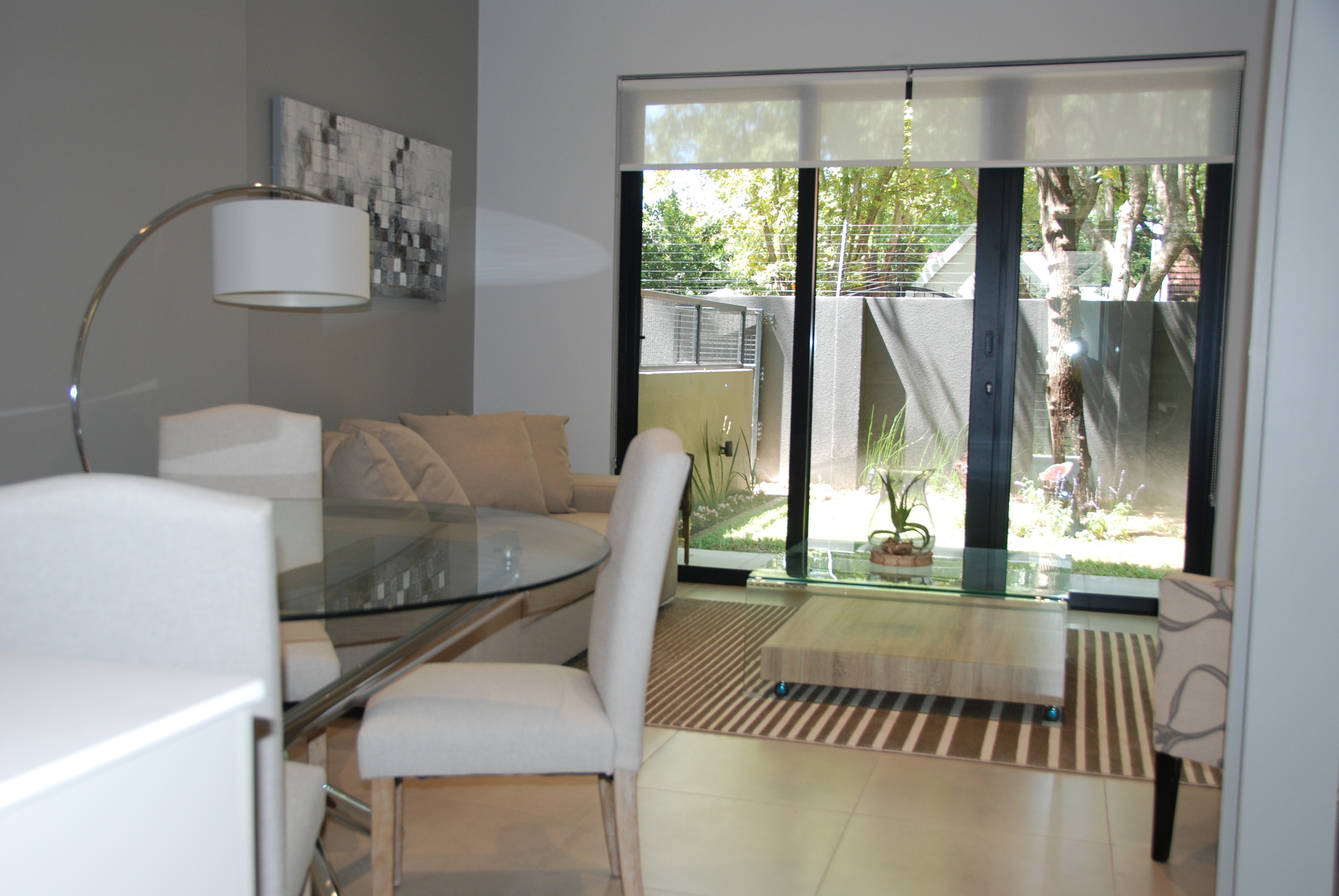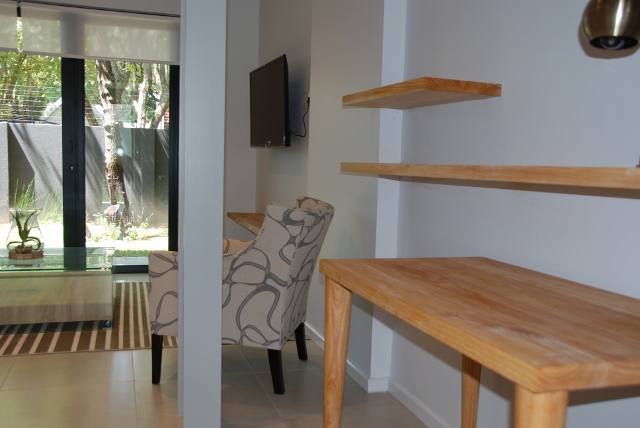 Corporate rental in Rosebank. With the use of original art, and the ability to the make the most of the budget, this apartment was elevated to beyond what was spent Custom made floating shelves and a desk sized to fit the area under the stairs meant that the work space became a feature.
In the bedrooms we bought ready made curtains and increased the length by adding a panel. Cost effective
and yet attractive.The art in the main bedroom and the landing (last image) is original.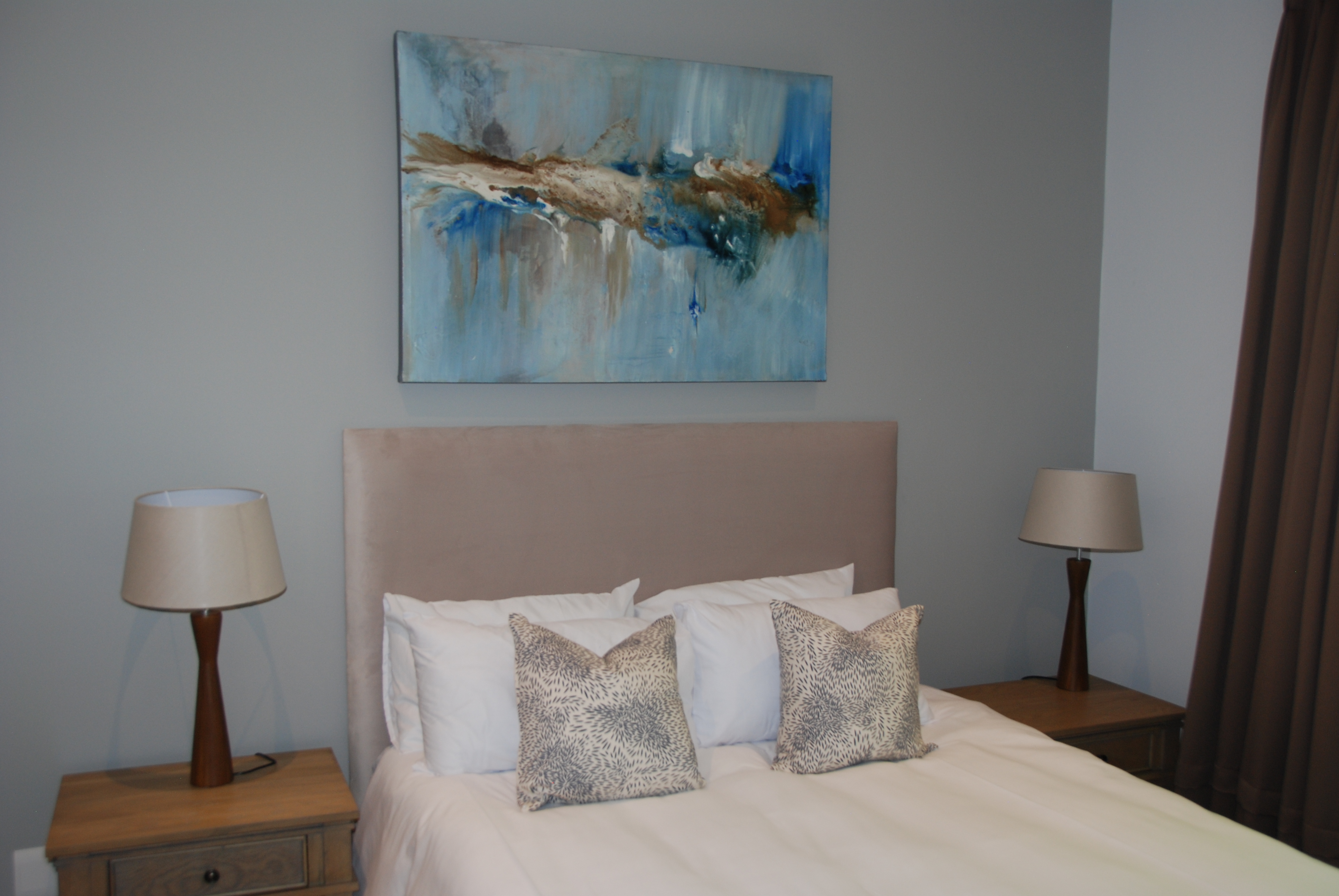 Second bedroom. Some of the elements were custom made and others are store bought.