Industrialist Decor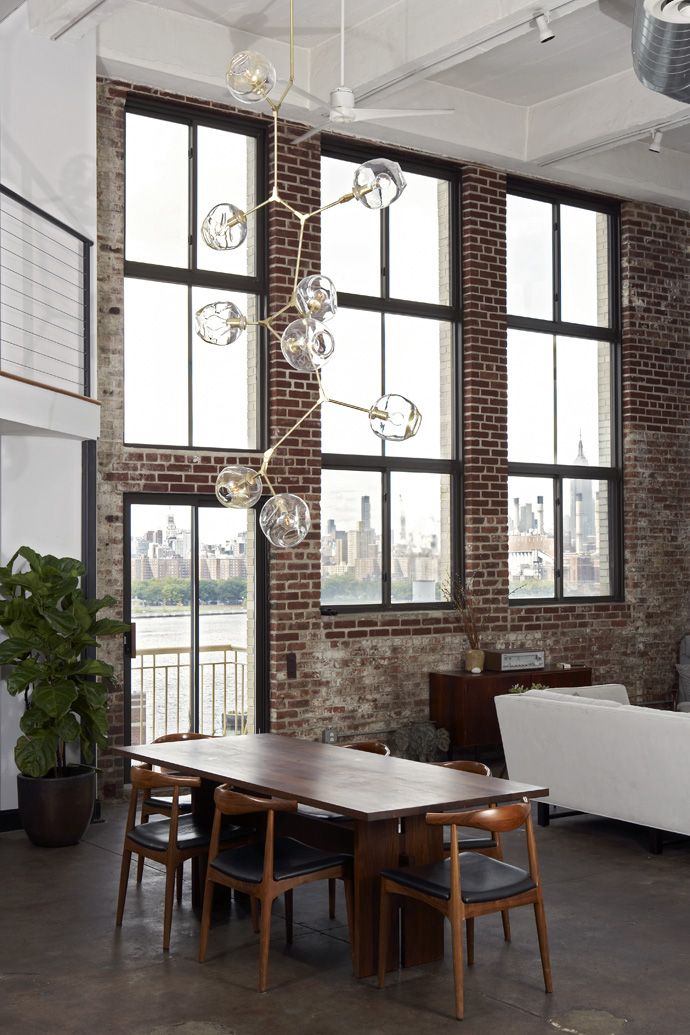 Industrial, or Industrial Chic, decor became popular in recent years when lofts, old factories, and other interesting commercial buildings were converted into interesting living and work spaces. Elements of Industrial Decor are raw or recycled timber, exposed brickwork, concrete, steel girders, screed flooring, or wooden flooring that has been stripped and sealed. Lighting is interesting and mostly pendant or concealed up or down lighting. The volume dictates the use of space and in the image above, featuring a New York loft apartment, the double volume has allowed for the inclusion of a mezzanine bedroom floor.
This is a decorating style that is easy to apply, can be very cost effective and is ideal for young couples starting out. Very little is needed to create a bold and interesting home or office.
The simplicity and ingenuous use of material effectively portray Industrial Chic in the two consoles; the concrete blocks make for a cost effective nightstand.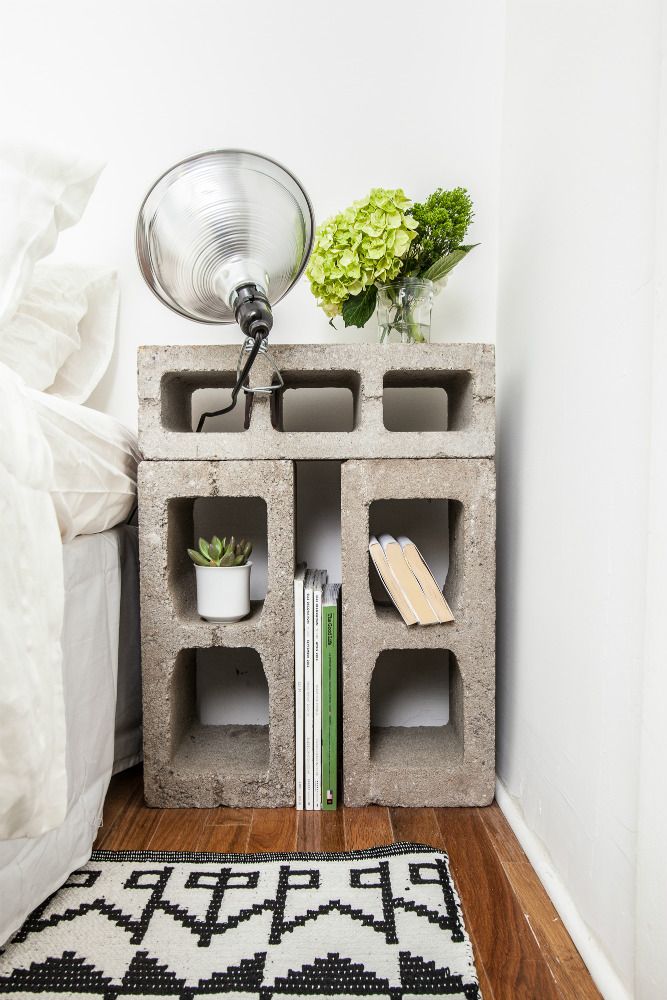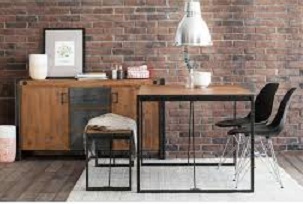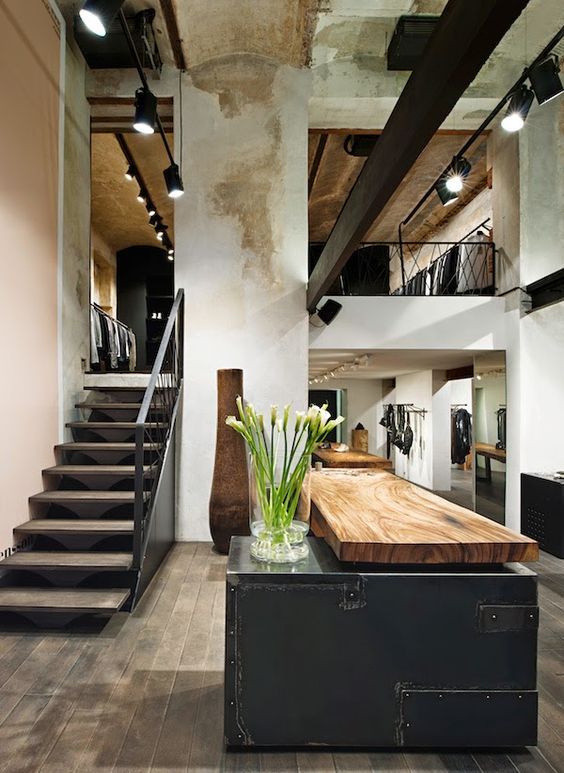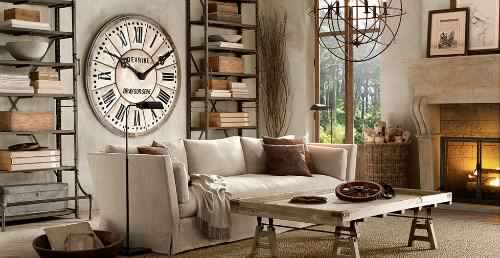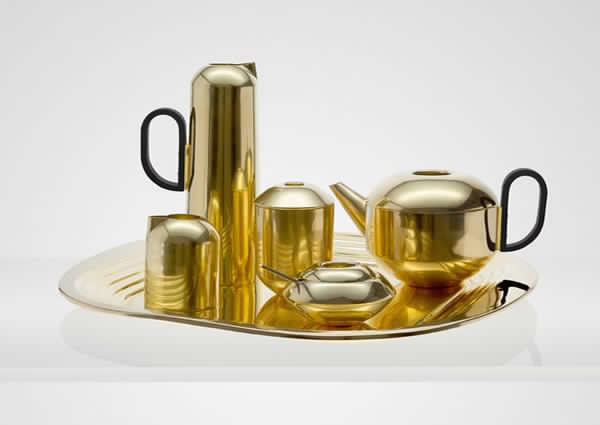 Tom Dixon sits comfortably in modernistic, contemporary and industrial. The Pendants in particular belong, and the clean lines and use of brass in the tea/coffee set add a sophisticated element yet is not out of place.