Refurbishments & Projects
You need to bring more light into your home. Improve the flow. Re-organise your kitchen or turn your veranda into an outdoor entertainment area.
In other words your house is simply not reflecting the needs of your family. You love cooking but find you spend far too much time away from the family. Perhaps you need a library corner to retreat to when the family is watching TV. Or, your children are at the stage where they need private space. All these needs but you don't know where to start.
About Face Interiors is exactly who you need to talk to. We are seasoned home makers in our own right and we know all about disruption. We also have a trustworthy team of our own, and reputable contractors to call in who will do what we say and in the time we give them.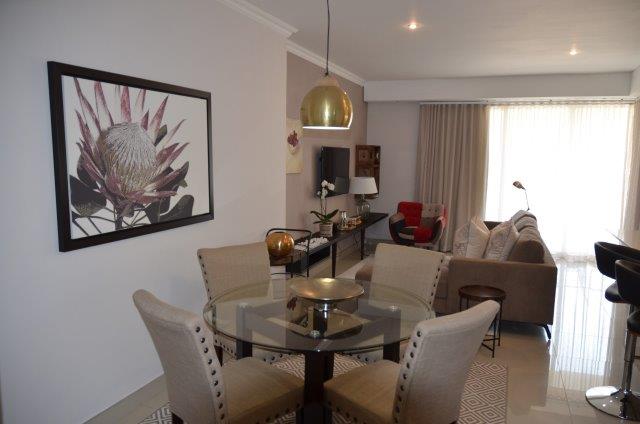 Projects
About Face Interiors will handle commercial projects in entirety. It may be a restaurant, a foyer, or hotel bedrooms that need to be refreshed, or completely restyled.
The project may be small in which case our ability to work to tight budgets could mean that it is not necessary to motivate capital expenditure.
Or, if you are starting afresh and wish to decorate an apartment from scratch. The scale of the project will dictate, but you may be pleasantly surprised at how cost effective we can be in giving you what you need and at a budget you are comfortable with.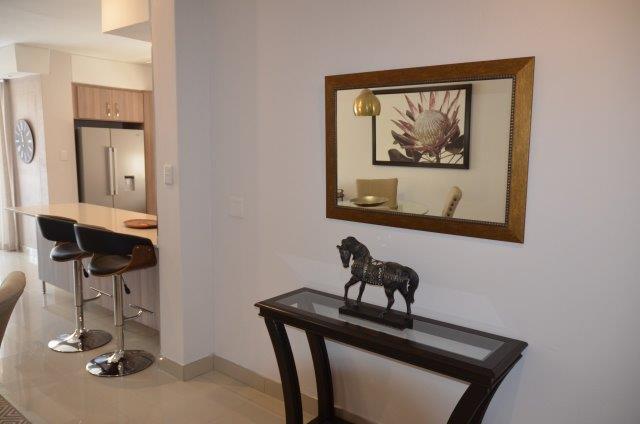 An initial meeting is when you will give us the brief. Thereafter we will present a proposal giving a time frame and our professional costs. If you are happy with what we present, we will start work on the project and present a final costing for your approval. This will include work to be done and elements to be sourced, for your approval.
The images on this page are a corporate apartment we worked on in 2016 in Saxonwold. Here we used store bought furniture and had the art commissioned to create originality.